How to register
Get started using the new cooneybrothers.com with an account for quick and easy ordering, shipping tracking and repurchasing.  Plus many time-saving features, such as being able to store and search your part numbers and create saved carts and lists, which require an account for use.
I had an account on your old website. Do I need to register again?

While you do not need to register again, you will need to activate your account by resetting your password. You can use the "Forgot Password" link on the Sign In page, or go to the Account Activation page. From either page, simply fill in your username, which is your email address, and hit the Send button. You will receive an email with a unique link to securely set a new password for your account.  

How do I register or create an account?

Visit our "Sign In" page in the upper right corner of the website, and click on the "Create Account" button.
From there you will be presented with two options:
- Existing Customer: If you currently buy, or have purchased from Cooney Brothers in the past, you will need your account number.
- New Customer: If this is your first time placing an order with Cooney Brothers or if you were not previously setup with a Cooney Brothers account number.

What if I do not know my account number?

You can contact us to find your account number by using the Live Chat, Contact Us Form, by phone, text (SMS) or by emailing your sales representative.

Why should I register?

Registering for the website comes with many benefits:

Real time order status 

Access open bids or quotes

Re-order items from Order History

UPS/FedEx Tracking and Cooney Truck delivery confirmation

Download invoices and account statements

Securely add new credit cards

Assign you part numbers to our items for quick searches and ordering

Save and share product lists

Buy items at your current pricing

Use our Quick Order Features like the Speed Entry form and even upload a spreadsheet

Setup Account Administrator roles to control ordering abilities within your organization

Sign up for training classes and seminars 
Hello and welcome to the Cooney Brothers How To Video Series. In this video we will cover how to Register as a customer on the website. 

By registering on the website, you will have access to your full order history, track orders, download invoices, modify and add ship to addresses, plus re-order items, search via your part numbers, and so much more. Registering on the Cooney Brothers website is simple. Start by clicking on the Sign In icon at the very top of any page, and then click on the Create Account button.




Once on the Registration page, you will see 2 options - Existing Customer Registration or New Customer Registration.




If you are an existing customer of Cooney Brothers, you will need your account number. If you do not know it, please contact us.

Once you have your account number, simply fill out the form and hit the Register Now button. 




You will be logged in automatically and receive a confirmation email. Note, if you have multiple ship to addresses, you will see the Select Address screen. Here you will be prompted to select your Shipping Address. You can check the box next to "Set these as default and skip this step when I sign in." to skip this step in the future. You can change this setting later from the Account Settings page under the My Account Menu.

If you are a first time customer, no account number is needed. Simply fill out the New Customer Registration form.

If you want to buy using a credit card, hit the Register Now button. You will be prompted to set up a credit card the first time you checkout.

At this time you can also request a business line of credit. To apply check the box at the bottom of the registration page and complete the credit application that is displayed.




The credit app can also be downloaded as a PDF and sent to us, or it can be filled out online, at a later time, by accessing it through the Footer menu.




Your completed credit application will be processed promptly, however, in the meantime, you can shop on the website using a credit card.

Thank you for watching our How to Register video. 
Additional Videos You May Like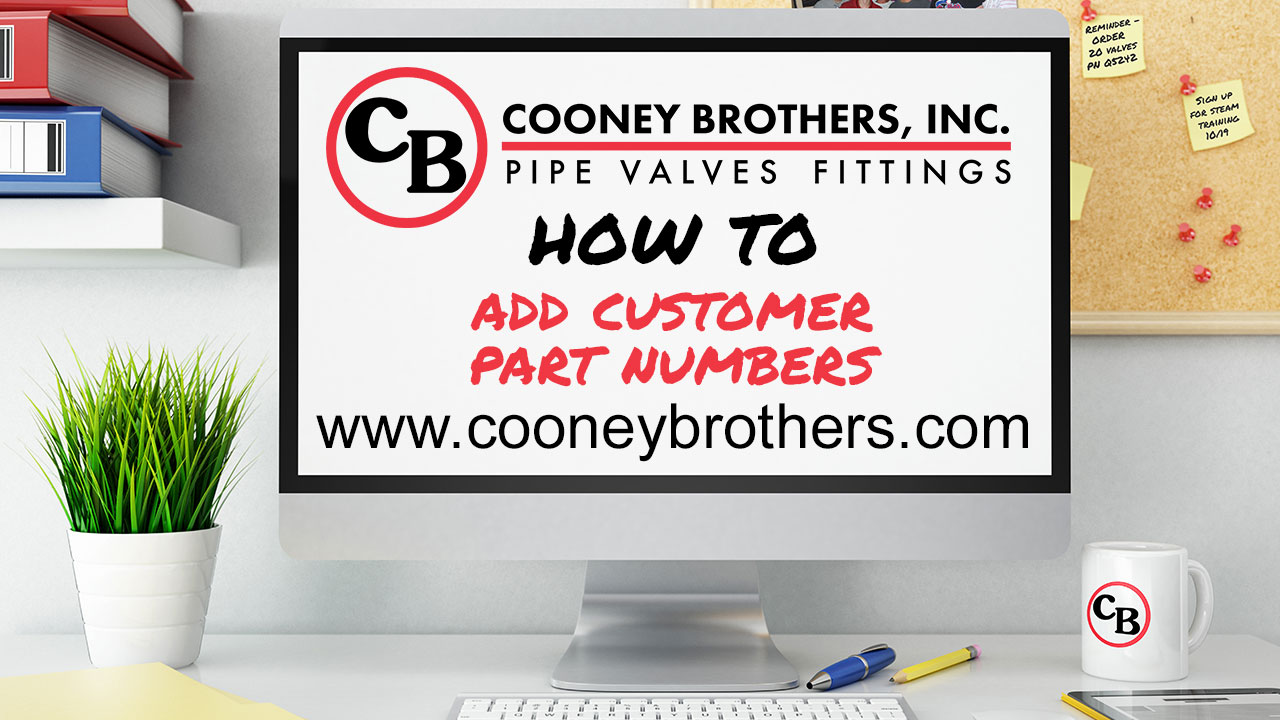 Adding Customer Part Numbers
Adding your part numbers to ours is a quick and easy way to find and order the parts you need. You can add your parts manually, or we can upload them in bulk. Watch this video to learn how.
Return to all Videos for Web Assistance