Training
Cooney Brothers offers on-site and off-site training, focused on delivering quality information to drive your business' efficiency and introducing your team to the most state-of-the-art products available. Some examples of training that we provide:
Steam Utilization Training
We offer on-site and off-site steam utilization seminars that range from a couple hours to full-day. These sessions generally begin with the fundamental principals of steam, and progress to effective sizing, selection and use of steam system equipment and components. Off-site seminars often include the use of a "steam demo lab" where actual plant conditions are simulated. Specific problems can be addressed, with considerable time set aside for question and answer. Steam Utilization Training allows steam users to more efficiently manage steam systems, resulting in increased production and significant energy savings.
1-2 hour training seminars to review products and brands, with lunch and information customized to your specific needs.
Training Seminars for Certification
Training ends with a test for attendees to receive certification
We always make ourselves available for follow up with your staff in your facilities so we can help you apply the newly-gained knowledge.
SPIRAX SARCO "COONEY DAY" TRAINING

---
These full-day seminars at the Spirax Sarco training facility include classroom presentations as well as Spirax's steam Laboratory. The Lab allows a wide variety of steam specialty products to be operated in live steam service. Customers get to see their own plant conditions simulated in the Lab and gain the tools to apply their newly acquired knowledge from the training. With the help of Spirax and Cooney, many steam users have come away from Cooney Day seminars and solved steam related problems in their facilities.
PROPRESS SYSTEM INTRODUCTION & DEMONSTRATION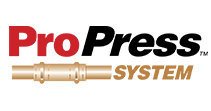 ---
Cooney Bros. offers the ProPress system for flameless joining of pipe and tubing systems. This state-of-the art equipment helps facilities complete their work more quickly and efficiently. From our introduction of the system, many facilities in our region now reap the benefits of ProPress, saving significant amounts of time. Propress is available for copper, stainless and carbon steel piping systems.
COONEY ORGANIZES BACKFLOW TESTING CERTIFICATION COURSE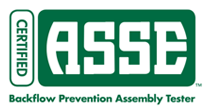 ---
At the request of a customer, Cooney Brothers organized a Backflow Testing Certification Course. The five day course, presented by an American Society of Safety Engineers (ASSE) Certified Instructor, took place within the facility of the requesting customer. Cooney seized the opportunity to invite Maintenance personnel from four other area Universities and Hospitals to the training. Since they all share large backflow preventer populations in their facilities, they were eager to attend. Thirteen individuals in all completed the training and were administered the ASSE certification test at conclusion.